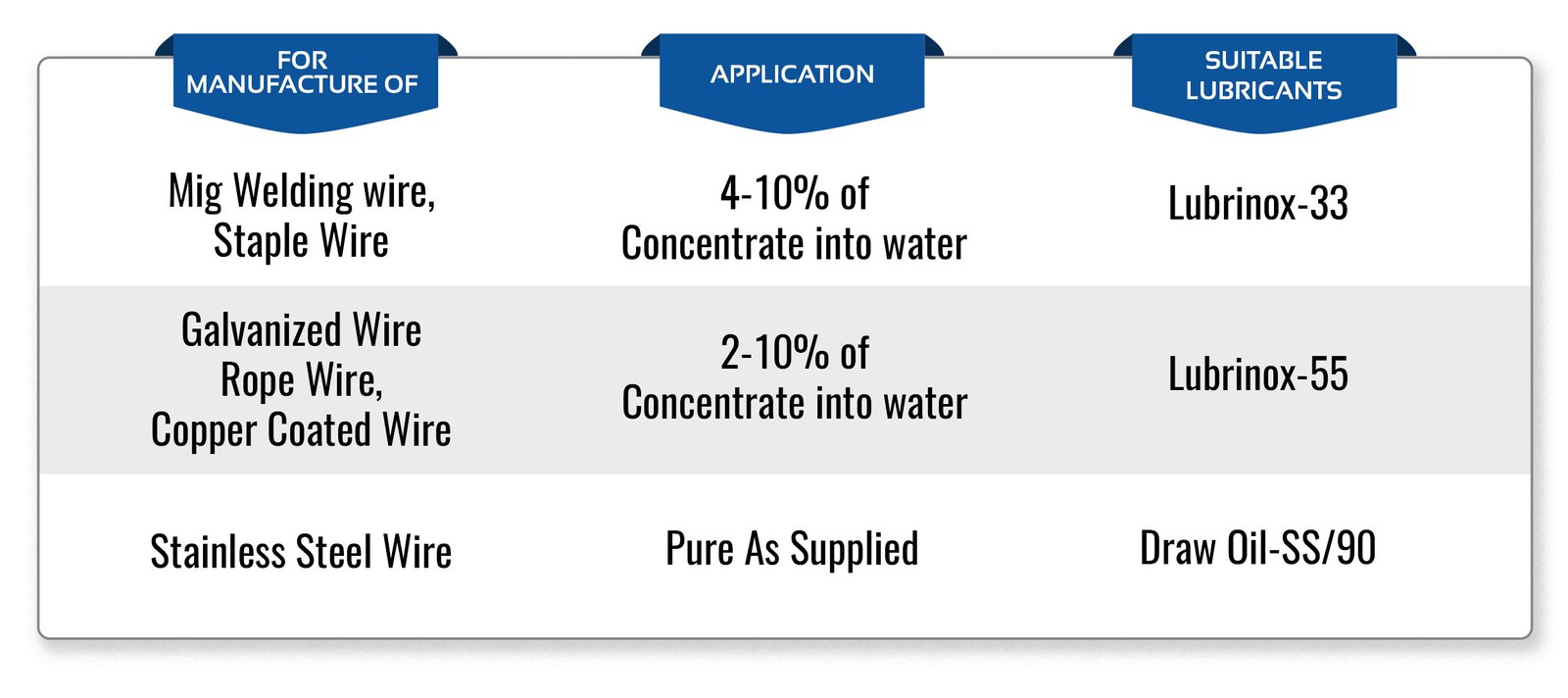 This wire drawing compounds(paste) has been manufactured on the base of sodium stearate ,semi synthetic  E.P. additives for fine wire drawing of  M.S. wires, Copper wires, Brass wires, G.I. wires etc. at medium /high speed.
Lubricant is a water soluble saturated fat with oil and special additives for rust prevention
It is also suitable for single die pass.
It gives bright finish on drawn wires.